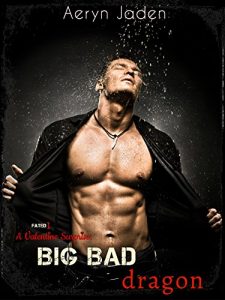 Steam: Steam Level 3
Over 39000 words of sweet paranormal romance with hot scenes to make your pulse race! Enjoy! ❤
What if you suddenly found yourself in a Dragon's Lair? What would you do? Mmmm. Enjoy it, of course. Especially when the dragon is so yummy!
Ryuu had spend his life having to explain why he likes dressing in woman's clothes and resenting that he was different. Travelling the country with his boyfriend and working as a drag queen entertainer had been fun. Until it got old. The moving around and the boyfriend. Finding a new stable job in Boston is a godsend. He doesn't know yet just how true that statement is.
Troy lives in his caves. He hardly goes out, unless his somewhat friend, Hermes, makes him. Yes, that Hermes. And Troy's that old. And weary. He's a naga dragon and has no time or patience for humans' bullshit. Then he hits a human with his car and takes him home to heal. His life will never be the same.
Will the stubborn dragon realize in time what treasure he had stumbled upon, with a bit of friendly help? The sex is great but is that the only thing that is special about Ryuu? Even if he does open his eyes in time , Ryuu may not survive the sudden immerse in a world where dragons are venomous snake-like hunky guys and mythological gods own clubs. Especially if you mix in all the craziness an impulsive competitive brother and a scary as hell future mother-in-law.
Get A Valentine Surprise: Big Bad Dragon (Fated Mates Book 1) by Aeryn Jaden at Amazon
Have you read this book or another by this author? Tell us about it in the comments!