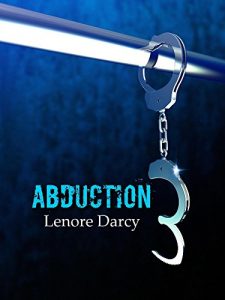 Steam: Steam Level 4
If you asked Aaron Beckett's friends to describe him in three words they would be: bratty, prissy, and prude. Aaron knew this, and he didn't care. His life wasn't perfect, but it was going exactly as he planned it would. He would finish school, go to college, get a job, and live an average comfortable middle class life.
That was his plan.
However, his plans changed drastically when live a normal life turns into survive the night. When a serial killer duo mistake him for a girl and kidnap him, Aaron's whole world revolves around keeping himself alive.
His plan might keep him alive physically, but will it keep him sane?
Warning: this book contains explicit sexual content and strong language.
Get Abduction: Abduction Series Book 1 by Lenore Darcy at Amazon
Have you read this book or another by this author? Tell us about it in the comments!