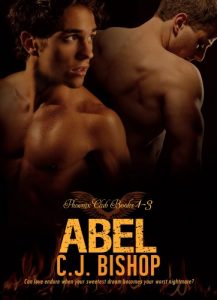 Steam: Steam Level 4
When a life of neglect, abuse and survival on the streets finally drops Abel Sims at the door of the Phoenix Club – a prominent, high-end gay strip club – he is taken in and accepted as one of their own.
Taken under the wing of club owner, Maxwell Raines, Abel and his 16-year-old sister, Savannah, find a real family in this most unusual place, finally experiencing a sense of security and love they have never known before.
By age nineteen, Abel is a favorite at the club, his innocent face and graceful body the perfect combination to demand the full attention of the customers. But though Abel plays to the desires and wants of the men at the club, he warily guards his heart, having suffered too much abuse to trust anyone beyond the circle of his new family.
When an unexpected encounter with a young doctor puts Abel's heart in danger of falling in love, he resists. But unable to deny his growing feelings for the doctor, Abel begins to open his heart – only to have it torn apart by a revelation that brings his worst nightmare to life and shatters all hope of love.
Get ABEL TRILOGY (Phoenix Club Volume 1) by CJ Bishop at Amazon
Have you read this book or another by this author? Tell us about it in the comments!