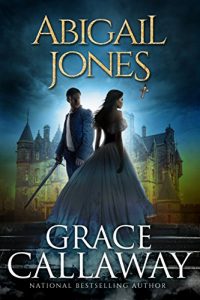 Steam: Steam Level 5
A Maid with a Secret
Shy housemaid Abigail Jones hides a terrible affliction: visions of depravity haunt her. In desperate need of a refuge, Abby seeks a position at Hope End, a gothic English estate. Instead of solace, however, she discovers pieces of a mystery: a portrait of a malevolent beauty, a housekeeper who knows too much, and a powerful man torn between revenge and desire …
A Lord with a Past
Enigma swirls around Earl Huxton, a rich and rakish widower. Yet beneath Hux's devil-may-care façade lies hidden torment—and a secret crusade to destroy evil. Nothing compromises his quest for vengeance until he meets Abby, whose innocent eyes seem to see into the dark corners of his soul and whose touch entices him to relinquish the past for an infinitely sweeter obsession …
A Love for All Time
Together, Hux and Abby hunt a deadly supernatural foe through the gothic countryside and the erotic underworld of Victorian London. As passion flares between master and maid, dangerous secrets begin to unravel. With the battle against evil looming, a stunning link between Hux's past and Abby's secret comes to light. Will their demons destroy their future … or will their love vanquish the darkness once and for all?
Get Abigail Jones (Chronicles of Abigail Jones Book 1) by Grace Callaway at Amazon
Have you read this book or another by this author? Tell us about it in the comments!