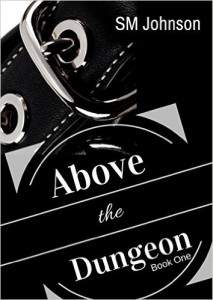 Steam:: Steam Level 5
With the ink barely dry on his Ivy League diploma, Dare is expected join the family business, marry his high school sweetheart, and commit his life to conservative suburbia. But in a moment of panic he runs away to NYC where his cousin gets him a bartending job at a club called Above the Dungeon. The basement of the club houses legendary BDSM Master Roman's dungeon. And Roman's interest in the newest bartender challenges Dare's lifelong perception of his own sexuality.
As he draws Dare into the world of BDSM, Roman has to contend with the feelings and insecurities of Jeff, the 24/7 slave he has at home.
Alternately told from points of view of Dare and Jeff, Above the Dungeon is a series of highly erotic BDSM scenes tied together with tight plot and intense relationship dynamics.
70,000 words, erotic fiction (M/M, BDSM)
Get Above the Dungeon at Amazon
Get Above the Dungeon at Barnes and Noble
What format is this book in? eBook
Have you read this book or another by this author? Tell us about it in the comments!