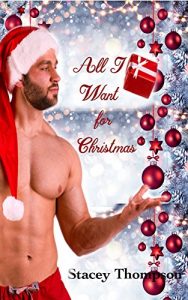 Steam: Steam Level 4
Selia doesn't want to do anything with Christmas, but when a special present shows up under her tree, she decides maybe she should give Christmas a try.
Get All I Want For Christmas by Stacey Thompson at Amazon
Have you read this book or another by this author? Tell us about it in the comments!