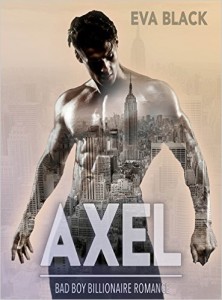 Steam:: Steam Level 5
AXEL
Summer is a hard-working environmentalist who works with companies to help improve their effect on the environment. Her current goal is to meet with Mr. Axel Jones, a billionaire who built his successful company from the ground up, and convince him that his company needs to change the way it functions.
When she meets with him at a fancy party that he throws on his yacht, she expects to be able to convince him that she is right. However, he quickly dismisses her to visit with some old friends who unexpectedly show up.
Frustrated, Summer leaves the party in hopes that she can have a dinner with him and her friend's father, whom Axel has been trying to meet with to discuss business.
After he cancels that meeting, Summer grows angry and resolves to give him a piece of her mind. However, she finds that she has an attraction to him that she can't explain and finds it difficult to maintain her anger against him.
Will Summer be able to convince Axel that his company needs to change or will her attraction for him get in the way?
BONUS GIFT…
Not only so you get Axel: A Billionaire Romance but you'll receive THREE EXTRA FREE books inside this collection with NO EXTRA DOWNLOADS!
Warning:
*This story contains mature themes and language. It is intended to be enjoyed by an 18+ audience only.
*Please be aware that this is a Romance Novella, not a full-length novel. Be aware that the stated page length can be misleading as it includes the main book as well as the free bonus books.
*All characters appearing in this work are fictitious. Any resemblance to real persons, living or dead, is purely coincidental.
What format is this book in? eBook
Have you read this book or another by this author? Tell us about it in the comments!