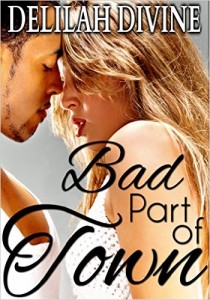 Steam:: Steam Level 4
Christina is a cute, inexperienced blonde girl who gets irritated when her spoiled boyfriend blows her off at the last minute to spend time with his friends. He's sort of been annoying her, anyway, but no one else is available to do anything. It's Friday night, and she wants to go dancing.
So she decides she doesn't need her friends or her boyfriend. She's young and gorgeous, after all, and soon enough, she's driving into the wrong part of town to go to a seedy nightclub that's supposed to have the best music around.
What it also has is a bunch of black men who are highly interested in taking her mind off of her faithless boyfriend. Things get out of hand, and a gorgeous, tall, black bouncer has to rescue her. But she finds herself attracted to him.
He takes her hard, fast, and without protection. Five months later, her belly is curved with his child. But she doesn't even know his name, nor does he know hers! What will she do?
This sexy, interracial pregnancy story is for 18+ only!
Get Bad Part of Town at Amazon
What format is this book in? eBook
Have you read this book or another by this author? Tell us about it in the comments!