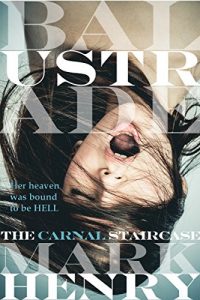 Steam: Steam Level 5
A couple on the verge of divorce begrudgingly agree to an unorthodox marital retreat. Despite warnings and portents, Hilary and Jack travel to the remote Washington scablands, braving a strange religious demonstration to arrive at Balustrade, an oddly voyeuristic couples program.
Under the tutelage of Chantal, a harsh mistress, and Ludo, a brooding sex surrogate, the couple find their most intimate relations under discomfiting scrutiny. The therapy is ritualistic, sensual, wearing away their inhibitions to lush, orgiastic ends. For a while, Hilary luxuriates in a slippery, sensual descent into wickedness. But when time begins to disintegrate in dream-like fugues, sexual awakening takes a turn for the sinister.
Clandestine cabals whisper behind closed doors. Robed figures congregate in the dark cavern at the apex of the strange building's courtyard.
Nothing is quite as it seems. And a question looms…
Is it the intention of Chantal and Balustrade to help mend their failing marriage or are their minds and bodies being groomed for more sinister, carnal purposes? Hilary must strive to unlock the secrets behind Balustrade before it pushes her to the brink of insanity and ignites her darkest urges.
Get Balustrade (The Carnal Staircase Book 1) by Mark Henry at Amazon
Get Audiobook
Have you read this book or another by this author? Tell us about it in the comments!