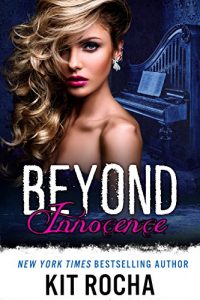 Steam: Steam Level 5
Book 6 (of 9) in the bestselling, multi-award winning BEYOND series.
For years, Jared has existed on the fringes of both Eden society and Dallas O'Kane's Sector Four gang. He travels between these worlds, protected by his money and power–money he earned selling his body, and power that comes from knowing secrets. He's untouchable—until he starts a new life gathering intelligence for the O'Kanes.
Lili Fleming walked out of Sector Five with a gun, the bloodstained clothes on her back, and an icy determination to survive. She finds herself in a world where people live hard and love harder, and nothing's more terrifying than how much the O'Kanes wake her up, make her feel—especially Jared.
Emotion is a risk he can't afford, and a complication she doesn't need. But neither can resist the lust simmering between them, and the sparks that could either melt the ice around both their hearts…or get them killed. Because the only thing more dangerous than loving an O'Kane is loving a spy.
* * *
The Beyond Series is dystopian erotic romance. While the books explore kink and sex with multiple partners in a dark and decadent world, all sex between characters is 100% consensual.
Get Beyond Innocence (Beyond, Book #6) by Kit Rocha at Amazon
Get Audiobook
Have you read this book or another by this author? Tell us about it in the comments!