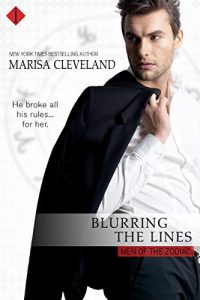 Steam: Steam Level 4
He broke all his rules… for her.
Real estate development CEO Blake Whitman is an Aquarius with a philanthropic nature, but when it comes to work, he's driven and focused, and he would never, ever mix business with pleasure. As far as he's concerned, office romance is off the table.
He also never backs down from a challenge, and Kira Layton just accused him of ruining the community. What better way to get her on his side than to hire her?
But the more he tells himself to keep his hands off his new, sexy secretary, the harder it is for him to come up with reasons why office romances never work and why it's a bad idea to cross the line…
Get Blurring the Lines (Men of the Zodiac Book 11) by Marisa Cleveland at Amazon
Have you read this book or another by this author? Tell us about it in the comments!