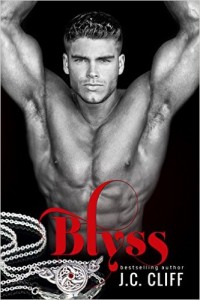 Steam:: Steam Level 4
Bestselling Author of The Blyss Trilogy
Blyss is part of a carefully orchestrated, organized game, and is driven by much bigger and darker forces.
A very Complex and original plot!
Two sexy, ruthless men…one innocent female caught in the middle.
Sexual tension, danger and intrigue will keep you on your toes!
Blyss is something the world has been trying to create since the beginning of time, the ultimate aphrodisiac, a drug used against women with one single purpose in mind….
Julianna Oakley has just finished up her junior year at college and flies home to spend her last free summer with her father on their prestigious Georgia estate. Julianna isn't the stereotypical rich girl, a spoiled prima-donna. She's down to earth and has an independent streak a mile wide, insisting she makes her own way in this world.
Nick has been setting the stage for a long time, and sparks fly when their separate worlds collide. She is Nick's ultimate obsession, and he will stop at nothing to own her.
When Travis, Nick's right hand man, lays his eyes on the prize, all hell breaks loose. He should know Nick is playing for keeps, and while Julianna is fighting for her freedom, a lifetime full of secrets and twisted perceptions slowly unravel as Julianna gets caught in the fray.
The Blyss Trilogy: books must be read in order
Blyss: book 1
Blyssful Lies: book 2
Blyssfully Undone: book 3
The Blyss Trilogy: A New Adult Erotic Romantic Suspense
This contemporary, erotic captive romance book is full of suspense, mystery, action, and adventure. An edgy, erotic thriller that will have you hanging on to the edges of your e-reader as you wonder which alpha male you want to fall in love with. Will you be team Travis or team Nick? (315 pages)
Warning: **Mature Audiences Only** This book is intended for adults of mature audiences only (18+). This book contains themes which could be considered dark.
What format is this book in? eBook, Print Book
Have you read this book or another by this author? Tell us about it in the comments!