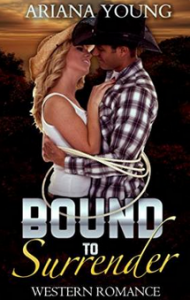 Steam:: Steam Level 4
"A Woman Could Never Make Me Feel Like That."
Read ABSOLUTELY FREE w/ KINDLE UNLIMITED
GET on the VIP Fiction Fiends Book Club with AMAZING FREE Bonus Content
GRAB this Book NOW! No Cliff Hangers! A Steamy Novel guaranteed to HEAT up your E-Reader!!!
Annie is a young but independent, beautiful, highly skilled marksman, who has only enjoyed the touch of other women throughout her life. Above all else, she's a wanted outlaw that's been on the run for years. Her face is on every wanted poster with a bounty of $3,000, and it's with reason. She's committed nearly every crime known to man, and accumulated quite the sum of money while doing so. Just when she thinks she has the whole west in the palm of her hands, she's finally met her match, and his name is Calvin. Instead of turning her in for her bounty, he has a better idea. He decides to show her what the long, overdue touch of a man feels like.
Begging for More?
This BOOK is TOO HOT for STORES! Grab it NOW! Thank Me Later!
—————
This story is extremely HOT and leaves little to the imagination. This book is purely intended for adult eyes only.
Get Bound To Surrender at Amazon
What format is this book in? eBook
Have you read this book or another by this author? Tell us about it in the comments!