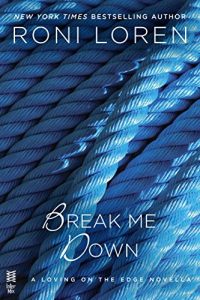 Steam: Steam Level 5
Finalist for the RITA® Award for Best Erotic Romance
The New York Times bestselling author of Call on Me invites you to discover the thrill of control as one couple wrestles for power in and out of the bedroom…
Samantha Dunbar needs to forget Gibson Andrews. When he trained her to be a domme, she experienced just how hot things could get with the sexy executive. She was ready to hand him everything–including her heart. But Gibson backed away, declaring them incompatible. He's a dominant, and Sam's no submissive.
But after an attack shakes Sam to her core, Gibson tracks her down at her family's rundown farmhouse and makes her an offer. He'll stay the week and be hers in every way–a helping hand for the renovation and a willing lover in her bed. He swore he'd never give up control to anyone again, but he hasn't been able to touch another woman since Sam. Maybe a week alone with her will cure him of his relentless craving.
But one taste only makes them want more, and Sam and Gibson are drawn in deeper than ever. The man who won't give in has just met the girl who won't give up…
Get Break Me Down (Loving on the Edge Series) by Roni Loren at Amazon
Have you read this book or another by this author? Tell us about it in the comments!