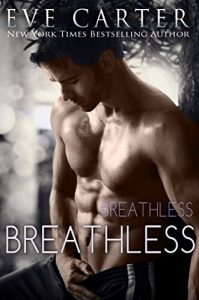 Steam: Steam Level 5
** USA TODAY & NEW YORK TIMES BESTSELLER! **
"Life is not measured by the breaths we take, but by the moments that take our breath away."
A New Adult Romance Novel. (246 pages)
Bad boy professional Motocross rider, Jesse Morrison, knows how to leave an impression. Except lately, it has mostly been bad impressions. Frustrated and wounded, he surrounds himself with women, booze and drugs. After getting kicked out of his brother's house, he relocates to California for the summer to crash at his uncle's place.
In Santa Monica, Jesse meets the one woman who can lead him back on the right path, beautiful twenty-two year old, Niki Milani. Only one problem; she is not interested. Niki has her own demons to fight. A past that left her emotionally abandoned by her own blood, her father. She keeps her heart guarded and finds it difficult to trust a man again. Especially not a bad boy player who is more messed up than she. However, Jesse never backs down from a challenge. Armed with a sizzling attraction, he is determined to prove to Niki that there is more to him than what appears on the surface. That he is the one who can heal her heart.
"Breathless" is Book 1 of this New Adult Romance series. The next book, "Fearless" is available now.
The story of Jesse and Niki is a New Adult Romance that will leave you breathless.
*This book contains adult situations and explicit content. 17+*
Get Breathless (Jesse Book 1) by Eve Carter at Amazon
Get Audiobook
Have you read this book or another by this author? Tell us about it in the comments!