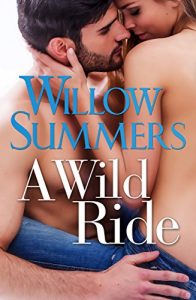 Steam: Steam Level 5
With forever on the line, Jessica wants nothing more than to settle down, finally¸ and continue on with her life. The only problem is that, since she's moved to Texas, she has been fraught with problems. Despite a narrow miss when her home gets broken into, this time it isn't her that's in danger. When William has a tragic bull riding accent, it is up to Jessica to play hero.
Alongside Jessica's personal problems, her friend Lump is also trying to find her way. One bad, violent date after another and she is left broken and spent. The one man that is perfect for her, is out of reach.
Get A Wild Ride (Jessica Brodie #3) (Jessica Brodie Diaries) by Willow Summers at Amazon
Have you read this book or another by this author? Tell us about it in the comments!