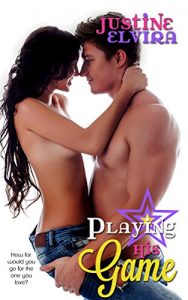 Steam: Steam Level 5
*Warning: Although Playing His Game can be read as a stand-alone novel, it's highly recommended you read Changing His Game first. Playing His Game contains sex, drugs, and briefly touches on M/F/F. Recommended for mature readers.
I'm a pretty carefree person. I believe in living life to the fullest, having no regrets and just having fun. This is my outlook on life when Scott Reynolds collides with it.
It was supposed to be casual and fun. We couldn't get serious because our circumstances wouldn't allow it. My sister and his brother were practically married. Soon, one hook up became two, then five, then ten, until I lost count completely. Our casual relationship became something more… to me.
How the hell did I let this happen?
I'm falling for this man and it's becoming a problem. But Scott has his own problems, his own demons. He's dug himself into a hole so deep, and he needs me to help him get out… and I do it. I stupidly do it and screw up my life, my reputation and any chance of changing people's perception of me. For the first time I care what people think of me, but I'd do it again in a heartbeat…
If Scott weren't such an asshole!
Get Playing His Game (The Reynolds Brothers Book 2) by Justine Elvira at Amazon
Have you read this book or another by this author? Tell us about it in the comments!