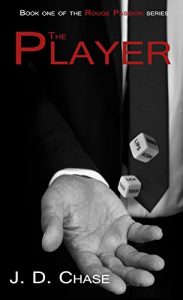 Steam: Steam Level 5
Feisty redhead, Isla Hamilton is the ambitious Assistant General Manager of a luxury Kensington hotel. When the hotel is sold, she is desperate to become the new General Manager. There's just one problem standing in her way, and it's standing over six feet tall – the king of arrogance and inappropriateness, Xander Rhodes. Her mind hates his obnoxious, godlike presence but, no matter how hard she fights it, her body reacts to his distinct style of directness, particularly his dirty mouth, and maintaining a professional distance soon becomes difficult.
Events from the recent past haunt her, forcing her to swear that she'll never give another man a chance to hurt her. But Xander isn't interested in commitment, he's too busy battling his own demons that are shrouded in secrecy so he can't hurt her, right? When he warns her that spending the night with him would only make her crave him like an addiction, she is sceptical and determined to prove him wrong. If anything, she'd make him crave her.
But will she be ready to handle the fallout if she succeeds?
WARNING: CONTAINS EXPLICIT LANGUAGE AND DESCRIPTIONS, EXTREME DIRTY TALK AND ROUGH SEX. IF YOU DON'T LIKE A FILTHY-MOUTHED ALPHA, THIS IS NOT THE BOOK FOR YOU!
Get The Player (Rouge Passion Book 1) by J.D. Chase at Amazon
Have you read this book or another by this author? Tell us about it in the comments!