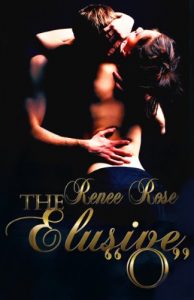 Steam: Steam Level 4
Molly Winters had never been able to orgasm with a man before. Nor had she ever confessed to a partner her interest in spanking. When her co-worker Josh notices the odd look on her face after someone casually uses the word "spank," he has an idea of just what might turn her on. On a business trip to Vancouver, the two find it easy to carve out a little time to sneak away and experiment in Josh's hotel room. Has Molly finally found the partner who can make all her fantasies come true?
Get The Elusive "O" by Renee Rose at Amazon
Have you read this book or another by this author? Tell us about it in the comments!