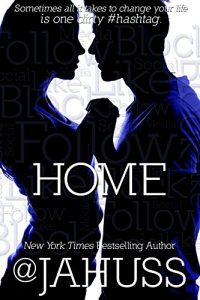 Steam: Steam Level 4
LAST BOOK IN THIS SERIES.
MORE THAN 900 FIVE STAR REVIEWS FOR SOCIAL MEDIA!
I just want my Grace back. I want the girl I discovered sending me dirty tweets on Saint Thomas. I want the girl who reluctantly gave in to my charms and let me boss her around. I want the girl who sent me to my knees and made me imagine what her fairy tale would look like with me in it.
I want everything she ever wanted, and I want us to make it happen together.
But the media needs more from us. More dirt. More pain. More payment for past transgressions.
You can't change the past. And even though Grace is ready to put her demons to bed, mine are just starting to get restless. Because when you've silenced as many enemies as I have, you know that secret won't stay buried forever.
Get HOME: Social Media #6 by JA Huss at Amazon
Have you read this book or another by this author? Tell us about it in the comments!