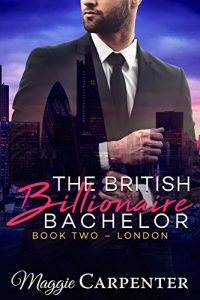 Steam: Steam Level 5
Simon Sinclair is unnerved and slightly bewildered. The wealthy British bachelor has brought Belle into his London home, and he is unaccustomed to having his heart strings so sublimely pulled. Not only that, he is uncovering long-held secrets about this parentage.
Belle's dark cravings are finally being met, and her decadent fantasies are becoming reality, but she has fallen for the debonair dominant. She can only pray that the long-time playboy will admit his feelings and finally commit to her
But they are unaware Simon's social secretary Amaranth, is a jealous, unstable woman. She believes Simon belongs to her and sees Belle as nothing but an American harlot, an intruder who must be eliminated.
Will Belle fall victim to the conniving secretary? What is the scandalous secret behind Simon's birth, and what will it mean for his future with the woman who has touched his heart?
Get The British Billionaire Bachelor: Book Two: London (Alpha Male Dominant Billionaire Series 2) by Maggie Carpenter at Amazon
Have you read this book or another by this author? Tell us about it in the comments!