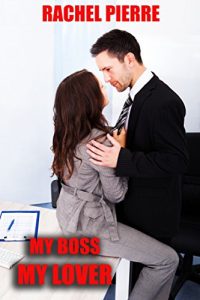 Steam: Steam Level 5
Julia thought her billionaire boss was beautiful, brilliant and bad to the bone. A single mom, she had been drawn to his type but had always been burned. She knew if he so much as touched her in the workplace, she would fight whatever lust came into her heart.
But then one morning, it was just the two of them in the office.
It felt so right. The casual glances and smiles, the occasional extended touch, these things had built over time because she wanted them to. She found herself thinking about him more and more. Some thoughts mundane. Some erotic.
He stepped behind her.
And she felt his strong hands massaging her shoulders..
So began her office romance.
Get My Boss My Lover (Workplace Erotica Series) by Rachel Pierre at Amazon
Get Audiobook
Have you read this book or another by this author? Tell us about it in the comments!