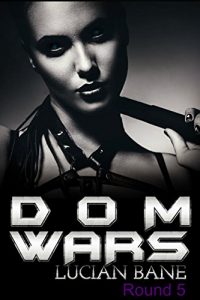 Steam: Steam Level 5
Dom Wars has reached Round 5, and Lucian, Tara, and Steve are prisoners of war owned by the current top Dom, known as the Preacher Dom. All they have to do is find the perfect pitch to sell Gladiator's dildos and ball clenchers to random vanilla businesses. Between Tara, Lucian and Steve, it's looking like an orgasmic circus of humiliation, bonding, and more self-discovery. But there's a catch. Their scores will buy their chances of survival in the next round. And Preacher Dom isn't about to let three cheating hooligans ruin his chances at the million.
Get Dom Wars Round Five by Lucian Bane at Amazon
Have you read this book or another by this author? Tell us about it in the comments!