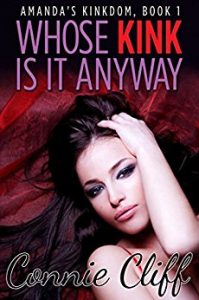 Steam: Steam Level 5
Amanda finds out that her husband is cheating on her, but his excuse is that their marriage for pre-arranged. With neither spouse willing to face divorce, they agree on an open relationship. Amanda joins an adult dating website, and soon meets Rick – a guy whose kink is to do it where they could be caught. Willing to test her limits and push her boundaries, she agrees. Plus, she has kinks of her own.
They meet at a hotel bar, and their chemistry is palpable. They're barely able to keep their hands off each other, so soon enough, they walk outside and find just the right spot. The thrill of possibly getting caught adds to their arousal, and Amanda realizes she can't get enough of Rick.
Author's Note: This book is a part of Amanda's Kinkdom series. All books in this series are available in Kindle Unlimited. They can be read independently of each other, and each book has an HFN. The other books in the series are now available, just click on the Series link below. This story contains some scorching hot sex and creative adult situations. If you have problems with these themes, you might want to skip this one. However, if you like your kinky stories with the heat level turned way up (including some back door action!), this is the story for you. Enjoy!
Get Whose Kink Is It Anyway (Exhibitionism Adventures) (Amanda's Kinkdom Book 1) by Connie Cliff at Amazon
Have you read this book or another by this author? Tell us about it in the comments!