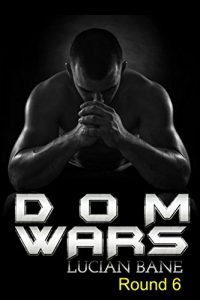 Steam: Steam Level 5
When Gladiator Inc, an adult toy company expands their market to familiarize the 'vanilla' world with the elements of BDSM, the result is a pay-per-view reality show with video feeds streamed live to subscribers. The show, Dom Wars, is a competition to determine the Top Dom that will become the spokesperson for the company.
The contestants all wear cameras to film every moment and angle of the competition, while they complete various challenges to determine who has ultimately Dominated various elements of themselves.
The hero and heroine of the series, Lucian Bane and Tara Reese, have barely made it into the Sixth and Final Round of Dom Wars. This week-long Survival Round will determine the Top Dom, once and for all.
The contestants are taken to an uninhabited island, where they will have to cross formidable jungle terrain. First Dom to reach the boat anchored on the other side of the island wins the million dollars and the title.
Seems simple. Except Lucian's old adversary, the Sadist Jase Duff from Round One, has been tasked with making sure none of the five teams make it to the boat.
If he is successful, he wins the prize, only it's not money that Jase Duff cares about, its revenge on Lucian and Tara. And his sadistic need to inflict pain makes it game on.
Get Dom Wars: Round 6 by Lucian Bane at Amazon
Have you read this book or another by this author? Tell us about it in the comments!