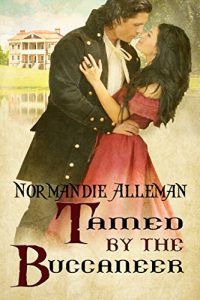 Steam: Steam Level 5
Life as a buccaneer in the Caribbean in 1668 is not for the faint of heart, but at least Gaston Galette has a beautiful wife at his side and in his bed. During the day she serves as the ship's physician, while at night in his cabin she is his saucy yet submissive wench.
But after countless brushes with death, Gaston has begun to wonder if it might be time to give up swashbuckling for good. The urgency of the matter is increased when, despite her stubborn refusal to acknowledge the obvious, it becomes clear that Frederica is carrying his child.
Having already lost one family years ago, Gaston cannot stand the thought of losing another, and as far as he is concerned it is time to start building a new life on dry land. Fearing the loss of everything he holds dear, Gaston is determined to convince Frederica to return with him to the Carolina colony and the home he left behind so long ago. But will the strong-willed lass allow herself to be tamed by the buccaneer?
Publisher's Note: Tamed by the Buccaneer is the third book of the Pirates of the Jolie Rouge trilogy, which began with Rescued by the Buccaneer and continued with Bound by the Buccaneer. It is an adventure and erotic romance novel that includes spankings, sexual scenes including a threesome, elements of BDSM, and more. If such material offends you, please don't buy this book.
Get Tamed by the Buccaneer (Pirates of the Jolie Rouge Book 3) by Normandie Alleman at Amazon
Get Audiobook
Have you read this book or another by this author? Tell us about it in the comments!