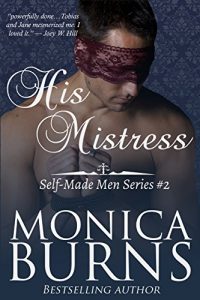 Steam: Steam Level 5
As a solicitor seeking justice for victims of violence, Tobias Lynsted must maintain control at all times while working in the seedy underworld of London's East End. The darkness of his world creates a need for the intimacy and release he can only find in the forbidden pleasure of submission in the House of Dark Pleasures. The kind of pleasure where a powerful man has the freedom to let go of his control for a few sweet moments of oblivion under the command of a lovely woman. But when a blackmail scheme forces him to marry, the last thing he expects in a wife is a woman who will satisfy the darker side of his nature and make him yield to her command.
Lady Jane Grisham has no desire to marry, but choosing marriage over a life of destitution is an easy choice to make. Although Jane knows love is for the foolish, Tobias awakens her most wicked and darkest of desires, but he's also a threat to the secret life she enjoys in the House of Dark Pleasures. Her face hidden behind a mask, Jane uses her blossoming skills to make Tobias surrender not only his body, but his secrets as well. But she quickly discovers that the greatest test of her strength is trusting Tobias with her heart.
Tobias Lynsted is haunted by dark secrets, until Lady Jane Grisham becomes both his salvation and the mistress of his soul.
The story of an alpha hero willing to submit, and the woman with the strength to heal his soul. A sensual, erotically crafted, historical romance, HIS MISTRESS is book 1 in the Self-Made Men series.
Get His Mistress (Self-Made Men Series Book 2) by Monica Burns at Amazon
This book is part of a series
Have you read this book or another by this author? Tell us about it in the comments!