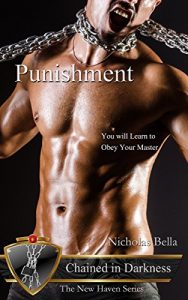 Steam: Steam Level 5
My worst nightmare has come true, I'm one of them now, a monster… the very thing I fought against. If that wasn't bad enough, I've been sired by one of the most powerful, sadistic and calculating vampire Lords in the city; Theoden. It's just the beginning of my new life, hell, i'm not even one night old as a vampire and already I wish they had decided to kill me instead of turn me. I guess this was my punishment for rebelling against them. They're clever that way. Theoden has promised to punish me for every offense I've made against him and I have no idea what's in store for me. I do know that it won't be pleasant. My night of pain and torment is just beginning.
Warning: This novelette series contains hardcore sexual situations between men, not meant for sensitive eyes. I'm talking crude, lewd and full of attitude. This series will most likely either offend you or get ya revved up. This series isn't going to be pulling any punches whatsoever, so you've been warned. Mature Adult Content meant for readers looking for something dark, taboo, sexy, and unapologetic in their paranormal erotica. This is NOT a romance. This novelette is approximately 16000 words.
Get Punishment: Chained in Darkness by Nicholas Bella at Amazon
Have you read this book or another by this author? Tell us about it in the comments!