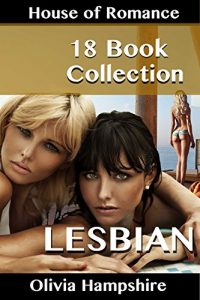 Steam: Steam Level 4
The House of Romance Blockbuster Books
Grace and Claudia are lovers and very good business women. They own a beautiful, resort hotel on the beach, 30 miles from Barcelona, Spain. The most beautiful women in the world go their to change their lives and enjoy themselves and others. Very strange things happen in this place. You won´t believe it. You will laugh, you will cry.
Includes
Just for Fun
Finding My Self
College Girls Party Vacation
The Ride to Joy
My Dream Girl
Leaving West Virginia
The Special
She Loved Me
Hooked Up
Eat me Well
and more…………………
Warning! If you start reading, you won´t be able to stop.
Get Lesbian: House of Romance by Olivia Hampshire at Amazon
Get Audiobook
Have you read this book or another by this author? Tell us about it in the comments!