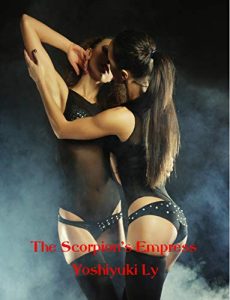 Steam: Steam Level 5
After years of serving a corrupt government, Ser Videl, an idealistic paladin, learns that her younger sister is tangled in a dark scheme against Raj Mangala, the compassionate yet troubled empress of the city's oppressed lowtown; the two women meet and are deeply drawn to one another, finding a shared sanctuary in their violently-divided city.
Videl's loving devotion is just what Raj craves, but Raj is wary of letting her guard down while protecting her throne. Determined to prove her worth, Videl chases after Raj and works to unravel the mystery of the plots against the empress. Raj wants Videl to serve her emotional and sexual needs, and the two explore a meaningful relationship of dominance and submission that delves fully into their deepest wants. When the conspiracy against Raj comes to a head, Videl's loyalties are tested when she is forced to choose between her past and her empress.
Get The Scorpion's Empress by Yoshiyuki Ly at Amazon
Have you read this book or another by this author? Tell us about it in the comments!