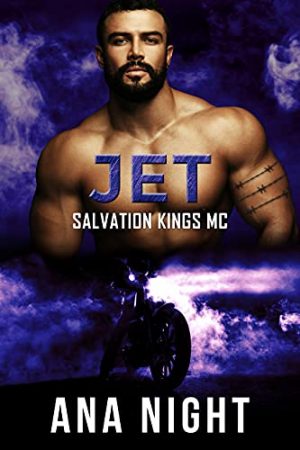 Steam: Steam Level 4
Walker's life didn't turn out the way he'd planned, but he's worked hard the past three years to change that. He met his best friend, Jet, when he started work at the Salvation Kings' auto shop. Even knowing how bad an idea it was, he couldn't stop his heart from getting involved. Being secretly in love with his best friend sucks, but he can't help loving Jet. He's everything Walker could ever want. So, when Jet asks Walker to kiss him, how could he say no?
Jet's life is changed with a single kiss because he never imagined how much it could make him feel. Walker is his best friend, but what if they could have more than friendship? What if he could love Walker in a different way? He just has to prove to Walker that he's serious about them. It won't be easy, especially when the horror that is Walker's past almost pulls them apart.
As a member of the Salvation Kings Motorcycle Club, Jet has seen his fair share of death and destruction and it has made him tougher than most. Walker pushes him away when someone dangerous from his past comes back for him, but Jet won't let anything come between them. Not even murder.
Get Jet (Salvation Kings MC Book 6) by Ana Night at Amazon
Have you read this book or another by this author? Tell us about it in the comments!