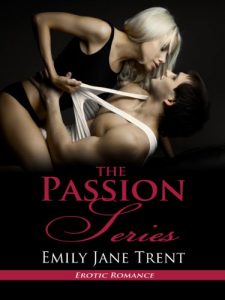 Steam: Steam Level 4
If Ryan has his way, love will conquer all.
But will Heather give love as only she can, or will her demons win?
Ryan Blake, the charismatic movie star, can have his pick of women. The wealthy hero is charmed by Heather Lawson, a blond beauty he meets under unusual circumstances. She discovers that she's vulnerable to Ryan's charms and may not be able to keep her passionate nature locked away.
Excerpt: "She craved Ryan, only him. Her mind refused to accept that he would betray her. Always, he'd been kind and loving toward her. It didn't make sense. Doubt clutched at her. It was possible she saw their relationship differently than he did."
˃˃˃ Heather resists her passionate nature but Ryan is determined to see it unleashed in this new adult steamy romance.
The Passion Series includes 6 steamy love stories: Passion Unleashed, Passion Tempted, Passion Shattered, Passion Revealed, Passion Embraced, and Passion Ignited. (This sensual romance series was originally published as Masquerade The Complete Series.)
Note: This erotic romance tale is for adults only! Contains steamy sex between the hero and the woman he falls for.
Get The Passion Series by Emily Jane Trent at Amazon
Have you read this book or another by this author? Tell us about it in the comments!