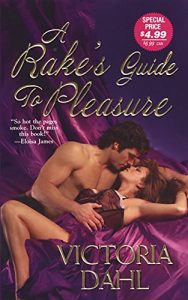 Steam: Steam Level 4
True Pleasure. . .
Raised by a titled, yet degenerate, father, Emma Jensen never imagined the gambling lessons she learned as a child would one day serve her well. When she finds herself in dire need of money, she concocts the alias of Dowager Lady Denmore and sets off to bewitch London's noblemen by engaging them in games of chance. The fact that respectable ladies do not gamble does not intimidate her in the least. But the darkly handsome Duke of Somerhart does–for he's awakened a deep, sensual hunger in her. . .
Is Always Worth The Gamble. . .
The dashing Duke of Somerhart has the notorious reputation of being one of London's most incurable rogues. When he meets the alluring Lady Denmore, he is immediately intrigued. Her recklessness and innocence intertwined titillates him as no other woman ever has. But what secret is the lovely Lady Denmore hiding? He's determined to find out. But first he must seduce her until she surrenders completely to his most wicked desires…
Get A Rake's Guide To Pleasure (Zebra Historical Romance) by Victoria Dahl at Amazon
Have you read this book or another by this author? Tell us about it in the comments!