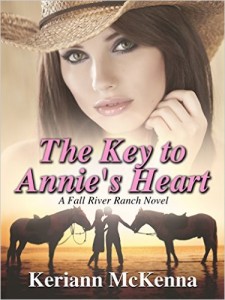 Steam:: Steam Level 4
To live a rancher's life in the Rocky Mountains had been always Mac's dream. He loved his place on Fall River. He was a success by anyone's measure, except his own. He failed to keep his wife content to be at home, even though "home" was a dream put to architectural drawings. Too many nights she preferred to stay in town with friends rather than make the trip up the mountain. She liked to party, and winding mountain roads coupled with too much to drink ended her life. Could Mac ever forgive himself for his wife's death?
In all his ways Mac was basic, even when it came to sex. He was a standard missionary position kind of guy with an occasional variation. That would have to change; he wanted a wife and a family—a second chance.
Annie Campbell was a busy event planner at a five star hotel in the city. Fiercely independent, she wouldn't consider herself sexually savvy although she certainly was open to new experiences. It had been six lonely years since her husband died. It was time to move on and setting her fears aside, she joined an Internet dating site.
After reading what she considered to be a damn near perfect profile, she sent Mac a brief note and waited. He had no idea just how independent she was. She had no idea how over-protective he was—but they were about to find out.
Could Mac pull it off? Could a country guy woo a city gal, stop researching how to please a woman, and put it into practice…and what about Annie? Could she surrender some of her independence and learn to submit to him? Read their story!
A contemporary western romance, The Key to Annie's Heart is the first novel in the Fall River Ranch series. MacDermot's Bride, Book 2, is scheduled to be released by March, 2015, and will be followed by a prequel, The MacDermot's of Scotland. Each is a stand-alone novel intended for mature readers.
Get The Key to Annie's Heart at Amazon
What format is this book in? eBook
Have you read this book or another by this author? Tell us about it in the comments!