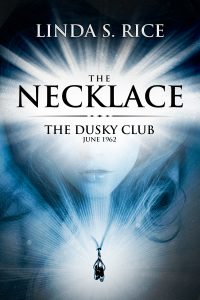 Steam Level: (Ranked from 1 to 5, as noted by the author): Steam Level 4
This book is the first in a 6-book steamy, time-travel romance series that will make you fall in love with the two main characters, James and Susan, and not want to let them go.
What if you could travel back into the past to meet the man of your dreams at a time when it would be possible for him to fall in love with you?
Susan does just that when she meets two ladies from Haiti while on a cruise with her childhood friend, Lynn. Mika, the elderly of the two ladies claims she can see into Susan's soul, and that if she sends her back in time to meet James, the man who Susan has dreamed of for fifty years, Susan will learn something important about him and about herself.
Susan travels back to the year 1962 in her 17-year-old body where she meets James, age 20, who is part of a band who will one day become the most famous band of all time. Susan is stunned and delighted when James is instantly drawn to her, inviting her out for coffee and offering to walk her back to her hotel after the band quits playing for the night.
But much to her consternation, Susan's 17-year-old hormones begin to play havoc with her 62-year-old brain, tempting her towards a relationship with James that she's not really certain she wants.
Will James end up to be the paragon Susan's always thought him to be? Or, will she learn that sometimes when a dream comes true, that it's not quite what you expected?
Get The Necklace – The Dusky Club, June 1962 at Amazon
Get The Necklace – The Dusky Club, June 1962 at Kobo
Have you read this book or another by this author? Tell us about it in the comments!
All information in this post was provided by the author and is not altered. We do this so that you the reader can decide to buy a book based on what the author says and how they present themselves and their book.