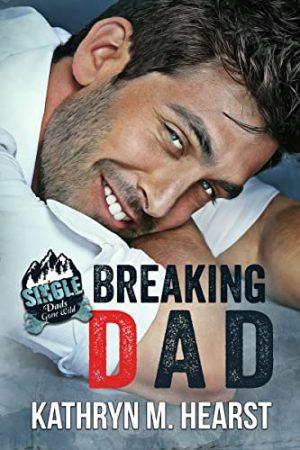 Steam: Steam Level 4
A whirlwind romance, five years in the making.
Amy
Opening a yoga studio was supposed to be an inspiring 'I am woman, hear me roar' second act, but instead I'm having a midlife meltdown.
My baby was accepted to college the same day my business was evicted. Worse, my only hope for saving my studio is convincing the world's most impossible, and impossibly handsome, CEO to approve my corporate wellness program.
I'm granola and namaste, he's spreadsheets and bottom lines and thinks this is all kumbaya woo. I've got two months to get him on board, or I'll be a forty-something divorcee living in my parents' basement.
At least I have Henry, a dad in my online parent support group. We've never met, but he's been my rock. We have a bond forged in worrying about first crushes, bullying, and college entrance exams. Why can't the CEO be more like him? Helpful, understanding, open to my advice?
Hudson
My personal motto is work hard, play hard, and parent harder.
It works for me, or it did, until my business partners hired a certain redheaded yoga instructor to put together an employee wellness program. The problem is, Amy and I have a history. A naked one.
And that's not the worst of it. She doesn't know we've spent the past five years falling in love…
Breaking Dad is a full-length second-chance romance loaded with parent-trapping teens, Ryan Gosling memes, girls' night in shenanigans, and all the feels.
This is book 1 in the Single Dads Gone Wild Series. Each one can be read as a standalone. Happily Ever After guaranteed!
Get Breaking Dad (Single Dads Gone Wild) by Kathryn M. Hearst at Amazon
Have you read this book or another by this author? Tell us about it in the comments!