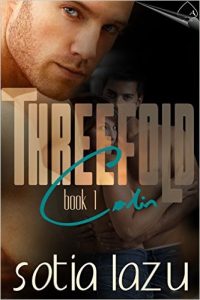 Steam:: Steam Level 5
Colin Daniels is shallow, and proud of it. He only concerns himself with people who live up to his standards of beauty, and his best friend's new girlfriend is found lacking. Becca is curvy, loud, and apparently all for public displays of affection.
None of that would matter, if Colin didn't find her sexy despite his better judgment. When Brad asks for a favor, Colin has to choose between giving in to his desires and respecting the very few boundaries he's set for himself.
Never screw your best friend's girl. Or your best friend.
What format is this book in? eBook
Have you read this book or another by this author? Tell us about it in the comments!