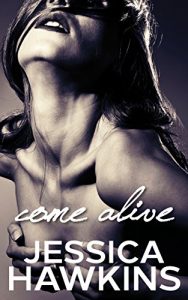 Steam: Steam Level 4
Come Alive is book two in The Cityscape Series and should be read after Come Undone.
Determined to move on with her life, Olivia Germaine has vowed to forget David Dylan. Struggling to keep her head above water, she focuses on her new promotion and refuses to drown in the memory of their night together.
But when Olivia realizes what life without David means, she must decide if she is willing to risk everything for him… and if she is ready to reopen the wounds of her past.
Can Olivia move forward with her marriage despite her feelings for David? And can David stay away like he promised?
Get Come Alive (The Cityscape Series Book 2) by Jessica Hawkins at Amazon
Get Audiobook
Have you read this book or another by this author? Tell us about it in the comments!