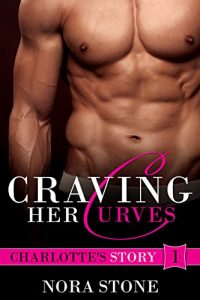 Steam: Steam Level 4
When journalist Charlotte Rivera is assigned to interview Joey Parker, the drop dead gorgeous quarterback for the Dallas Bullets, she knows that she is in a world of trouble. The interview turns into the prelude to a fast and furious passion connection that leaves them both stunned. As they tenderly explore the heat that spirals between, danger brews in the shadows and they may pay a higher price for love than they ever imagined!
Find out in this exciting first book of Craving Her Curves!
Get Craving Her Curves (Craving Her Curves Series Book 1) by Nora Stone at Amazon
Have you read this book or another by this author? Tell us about it in the comments!