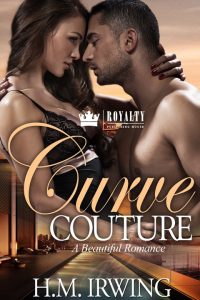 Steam Level: Steam Level 4
Category: New Adult Comedy Romance
About Curve Couture:
Claire Williams is the bubbly chubby older sister of the up and rising supermodel Janice William. She is on the look out of for the right agent to bolster her sister's career. Ex-Supermodel turned scout is the sexiest man alive. He is on the lookout for his next top model. So why then is Eric sniffing around Claire's voluminous skirts when her thinner, sexier and more glamorous younger sister Janice is clearly available for the taking?

Links to Purchase eBooks
Link To Buy Curve Couture On Amazon

Disclaimer: All information for this book was submitted by the author and is presented as is so you get to know the author and their style. Prices are subject to change.