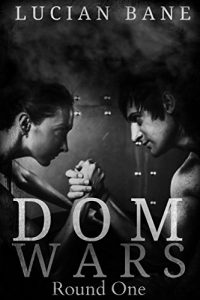 Steam: Steam Level 5
In Dom Wars, six teams will compete to win a million dollars and become the TOP DOM/DOMME and new face for Adult Toy Company-Gladiator Inc.
With six elimination rounds, each team is required to perform a list of sexual directives that demonstrate their Dom and Domme strengths. Highest scoring team advances to the next round.
Lucian Bane is paired up with Tara Reese. Not only is she the most sexually frigid woman he's ever met, she's a girl who's never even been in the lifestyle and is merely playing a role to get the money–and for what? None of his damn business, according to her.
But she's not the only one with the "need" to win the money. And so, his plan is simple–dominate and win. A challenge that's turning out to be harder than he imagined when the woman is as stubborn as she is beautiful–and kick-ass strong.
For Lucian, every bit of it calls to his own need and hunger to dominate, and he's laying it all on the line for the win.
"Let the games begin."
Get Dom Wars – Round One by Lucian Bane at Amazon
Have you read this book or another by this author? Tell us about it in the comments!