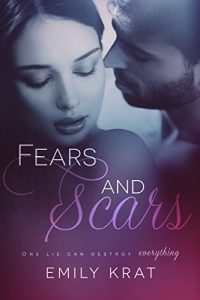 Steam: Steam Level 4
Elizabeth is ready to set a wedding date with the love of her life, sexy business tycoon Ryan Price. But everything changes when ex-boyfriend surprises her with a shocking revelation — a secret from Elizabeth's past that Ryan has been hiding.
The truth will come out. Will it set Ryan and Liz free or break them apart and destroy their dreams? Find out in this steamy and suspenseful love story!
Ryan
Five months ago, I flew across the ocean to make a critical business transaction. That was the luckiest day of my life.
I remember the moment my eyes landed on a tall, honey-blonde girl chanting something under her breath. Never in a million years could I imagine that'd be all it would take to shift my whole world.
Elizabeth hooked me from the start. Of course, looking at her mile-long legs, that begged to be wrapped around my waist, I wanted to f*ck her. But the connection I felt with her was like nothing I'd ever experienced before. It was so much more than just a physical attraction.
Her guarded nature and pained eyes mirrored my own. From the very first day, her shy smile warmed the coldest parts of me. And when she saw my ugly, jagged dark edges, she didn't run screaming. For some reason, she spotted something good in my hard and bitter heart.
Even though being around Liz is uncomfortably emotional, I want more of the feelings she's awakened in me. I even like her smart mouth. Yeah, she isn't afraid to tell me what she thinks of me, especially when I'm acting like an idiot.
Each time her gaze firmly locks with mine, my world becomes bigger and brighter….
Let yourself fall in love with Ryan and Liz!
Warning: This is a full-length novel that includes mature content, and thus is intended for adult readers only. (18+) Fears and Scars can be read as a stand alone, but to have the full scope of Liz and Ryan's story, it's advised to read Flawed and Damaged first.
Get Fears and Scars by Emily Krat at Amazon
Have you read this book or another by this author? Tell us about it in the comments!