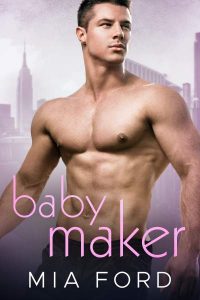 Steam/Violence Level: (Ranked from 1 to 5, as noted by the author): Steam Level 4
I'm "The Baby Maker."
I give women what they want, no questions asked.
And I get paid to do it.
It's the easiest job in the world.
No fuss, no mess, and I make a ton of money.
It was perfect.
Then my next client walked in, and everything went to hell.
Elisha was the last person I expected to see. The girl that got away.
Curves that could make a model jealous and come-hither eyes that turn my muscles to mush.
Her husband treats her like dirt. I'll treat her like the queen she is.
I screwed up once, but this time I'll do everything right.
No games. No regrets. I'm taking Elisha back.
And this time, I'm not letting her go.
Have you read this book or another by this author? Tell us about it in the comments!
All information in this post was provided by the author and is not altered. We do this so that you the reader can decide to buy a book based on what the author says and how they present themselves and their book.