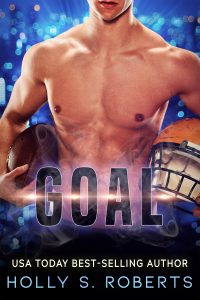 Steam Level: (Ranked from 1 to 5, as noted by the author): Steam Level 3
The quarterback has one goal: Win the game!
Life has other ideas for Aiden Patrickson when a certain woman messes with his head and puts his game on hold.
If it were easy, it wouldn't be called football or romance.
Get Goal at Amazon
Get Goal at Apple Books
Have you read this book or another by this author? Tell us about it in the comments!
All information in this post was provided by the author and is not altered. We do this so that you the reader can decide to buy a book based on what the author says and how they present themselves and their book.