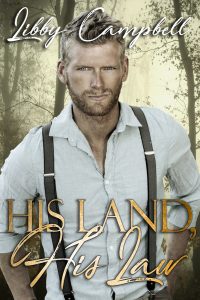 Steam Level: (Ranked from 1 to 5, as noted by the author): Steam Level 3
Their love started a hundred years ago but will she submit to its power?
Since she inherited her parents' home, Cara Eckford has used walks in the nearby woods as inspiration for her art, so she is shocked and upset upon finding that 'No Trespassing' signs have recently been put up on the property. But when she angrily confronts the land's new owner, the infuriatingly sexy Luke McCrae, she merely earns herself a stern scolding and a sound spanking.
Despite her irritation, Luke's bold dominance leaves Cara's heart racing and her panties soaked. He soon proves more than ready to tame her fiery temper with his belt applied to her bare bottom, but even with tears in her eyes and her backside on fire Cara's need for Luke cannot be denied, and when he takes her in his arms his masterful lovemaking satisfies her deeply.
Cara's newfound romance with Luke grows stronger and more passionate with each passing day, but when conflict over his plans for her beloved forest threatens to tear them apart, can she make use of her powerful connection to both of their ancestors to convince him to change his mind?
Publisher's Note: His Land, His Law includes sexual scenes and spankings. It also includes time travel. These are all fantasies. It such ideas offend you, please don't buy this book.
Get His Land His Law at Amazon
Have you read this book or another by this author? Tell us about it in the comments!
All information in this post was provided by the author and is not altered. We do this so that you the reader can decide to buy a book based on what the author says and how they present themselves and their book.