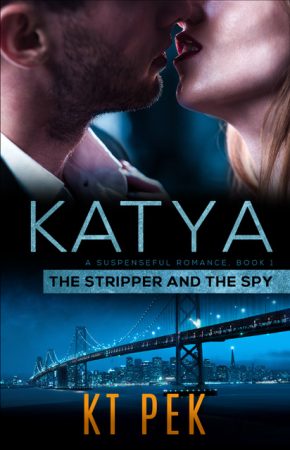 Steam Level: Steam Level 4
Category: Suspense
About KATYA, The Stripper and the Spy:
It's a delicious kiss during a private dance, something Katya has never done before.
Jacob is confident, irresistible, and one of the hottest men she's ever danced for. Neither of them can deny their primal, raw attraction.
But Jacob is CIA, part of a covert task force, and can never reveal who he truly is to anyone in the "real world."
When Katya's volatile, mafioso boss blackmails her with her most closely kept secret, her plan to retire and start a normal life is blown to bits.
How will Katya and Jacob navigate around the many threats unraveling their lives? And through it all, nurture a love that dares them to live a life together unfettered by lies and deceit?
Purchase Print Books
Buy KATYA, The Stripper and the Spy Print Edition at Amazon
Links to Purchase eBooks
Link To Buy KATYA, The Stripper and the Spy On Amazon

Disclaimer: All information for this book was submitted by the author and is presented as is so you get to know the author and their style. Prices are subject to change.