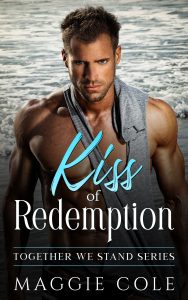 Steam Level: (Ranked from 1 to 5, as noted by the author): Steam Level 4
Beckett Brooks wasn't just cute–he was beautiful.
And my brother's best friend.
He's never denied killing him.
But he pushed me down to save me.
After I was shot they sent me away and hid me from the world.
Everyone on the island thought I died.
Now Beckett's been paroled.
He wants me. Time has made him sexy as sin.
I shouldn't want him. But I do.
And there's a reason Beckett never told the truth.
Get Kiss of Redemption at Amazon
Have you read this book or another by this author? Tell us about it in the comments!
All information in this post was provided by the author and is not altered. We do this so that you the reader can decide to buy a book based on what the author says and how they present themselves and their book.