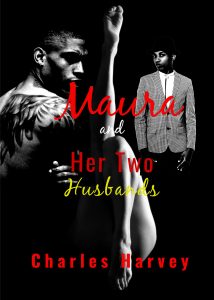 Steam Level: (Ranked from 1 to 5, as noted by the author): Steam Level 3
Maura Turner seems satisfied with her humdrum safe, but passionless marriage. Or so she thinks. Her world is turned upside down when she walks in on her husband and another man in bed. The image of the very sexy Easy making love to her man, stirs passions in Maura that she thought she had long ago buried? How will it all end for the trio of Maura, Sidney, and Easy?
Get Maura and Her Two Husbands at Amazon
Get Maura and Her Two Husbands at Apple Books
Have you read this book or another by this author? Tell us about it in the comments!
All information in this post was provided by the author and is not altered. We do this so that you the reader can decide to buy a book based on what the author says and how they present themselves and their book.