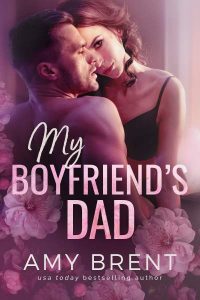 Steam/Violence Level: (Ranked from 1 to 5, as noted by the author): Steam Level 4
My boyfriend introduced us.
He was handsome, charming, and sweet. We were friends.
Now everything's changed.
When I see him, my heart hurts knowing I can't have him. When I don't see him, it hurts even more.
My boyfriend is supposed to make me feel protected. Make my body ache for his touch.
But it's not my boyfriend who makes me feel that way.
It's his father.
Get My Boyfriend's Dad at Amazon
Have you read this book or another by this author? Tell us about it in the comments!
All information in this post was provided by the author and is not altered. We do this so that you the reader can decide to buy a book based on what the author says and how they present themselves and their book.