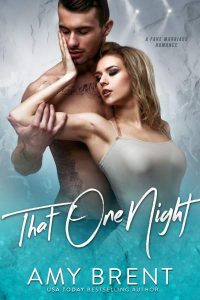 Steam/Violence Level: (Ranked from 1 to 5, as noted by the author): Steam Level 4
Sam Weis wants to marry me?
It's one way to get that crazy b$tch off my back.
But Sam? That's playing with fire.
A bad boy Rockstar with melting eyes and that dimpled cocky grin.
I wasn't going to say no.
It was one long hot steamy night.
My hands in his tousled hair, his lips so hungry on my skin…
I broke it off the next day, but I haven't forgotten.
His wounded gaze still eats up my soul.
And now he's proposing marriage to save my ass.
It's just business, right?
We won't forget it's pretend.
Will we?
Have you read this book or another by this author? Tell us about it in the comments!
All information in this post was provided by the author and is not altered. We do this so that you the reader can decide to buy a book based on what the author says and how they present themselves and their book.